Written by Darren S | 25 May 2011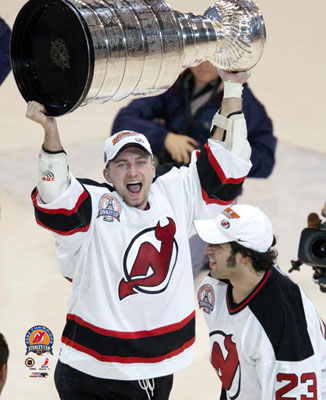 We know Brian Rafalski chose to sign with the Detroit Red Wings over the New Jersey Devils back on July 1, 2007 but that doesn't change what he did while he was a member of the New Jersey Devils. The 37-year-old Dearborn, Mich. native won Stanley Cups with the Devils in 2000 and 2003 and then went on to help Detroit win another in 2008.

Brian Rafalski has announced his retirement from the NHL. Rafalski had one season at $6 million left on the five-year, $30 million contract he signed with Detroit on July 1, 2007 but battled injuries all season long. According to reports, Rafalski even played in the playoffs with an ACL injury and decided that his body wasn't able to withstand the everyday of being a professional hockey player.

Whatever roads lie ahead of Brian Rafalski, we know that the Devils nation certainly wishes you the best of luck and thanks you for the time you gave the New Jersey Devils.